In a candid discussion surrounding the current form of the Australian cricketer Alex Carey, former Australian captain Tim Paine voices his worries. The underwhelming performances of Carey, particularly in the ongoing World Cup, has become a cause for concern.
Carey's Ongoing Slump
It was a challenging match for Australia against India. Despite the odds, the hosts managed a commendable victory, leaving the Aussies behind with a whopping 52 balls still to play. The situation was all the more grim, considering their fragile start, losing three wickets for just two runs at the commencement of their innings.
However, what has caught the limelight is Alex Carey's persistent low scores. Paine, who previously donned the role of Australia's ODI wicketkeeper before handing the reins over to Carey in 2018, speculates that the player's current form might jeopardize his position in the team.
"He's been struggling, there's no doubt about that," expressed Paine candidly on SEN. He further elaborated, "It looks (like) a mindset thing. We know how dangerous Alex can be… I don't think he's looked the same since the Jonny Bairstow stumping."
Carey's most recent performance against India, where he was dismissed for a duck, adds weight to this concern. His scores have not crossed the 14-run mark since the early days of September, a startling fact considering he has played eight one-day internationals within this period.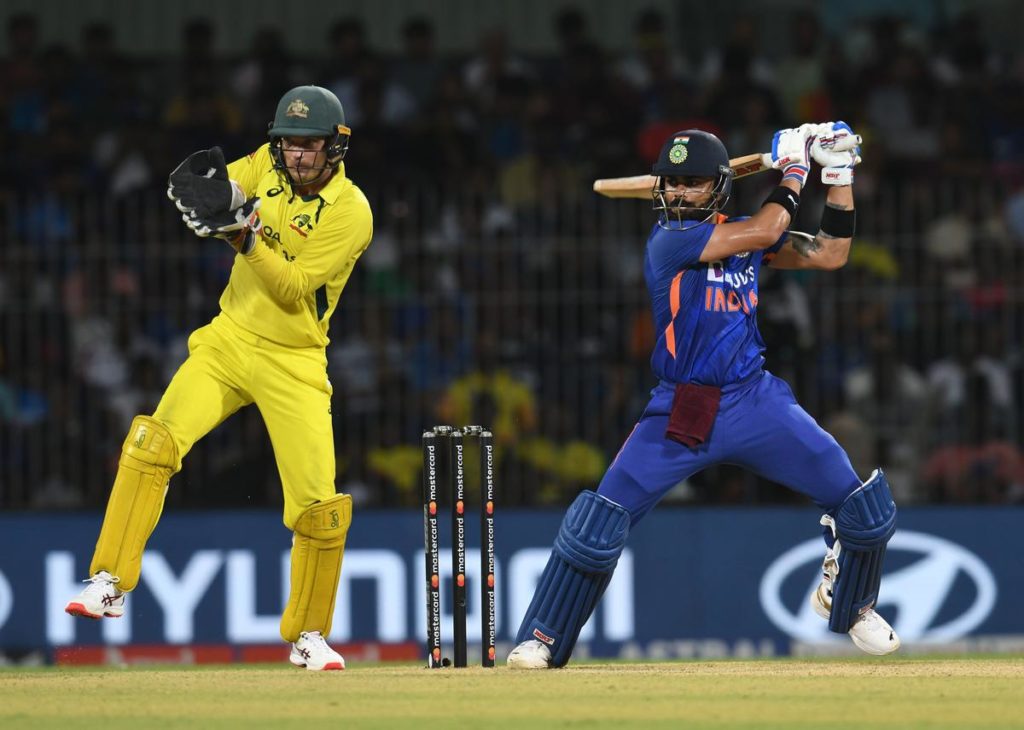 The Aftermath of the Jonny Bairstow Incident
The infamous run out of Jonny Bairstow in the 2023 Ashes series appears to have been a turning point in Carey's career trajectory. Paine feels that the incident, which led to significant backlash, might have impacted Carey mentally.
"Whether that's had an effect on him mentally because there was no doubt he copped an absolute barrel over there from everyone," Paine recalled. The incident led to not just professional criticism, but personal challenges as well. "I know it was a really difficult time for him and his family, he couldn't go out for a coffee without copping abuse."
A Possible Replacement?
As Australia preps for its games ahead, there's speculation about a potential change in the team's lineup. Josh Inglis, the backup keeper, is currently on standby. Paine has high praise for Inglis, describing him as a "damaging" player and particularly commending his prowess against spin bowling.
With Australia's match against South Africa scheduled for October 12, it remains to be seen whether the selectors will make a significant change in the squad.
In Perspective
It's crucial to remember that sports, like life, come with their ups and downs. While Alex Carey is undoubtedly going through a challenging phase, it's moments like these that define a player's mettle and resilience. Whether or not changes are made to the team, Australian cricket, with its legacy of legends, will always be a force to be reckoned with on the global stage.