KL Rahul's Stellar Performance Anchors India to a Thrilling Victory
The electric atmosphere of Chennai echoed the sounds of a thrilling cricket match, with every beat of the drum resonating the pulse of a nation watching its champions at play. On this climactic Sunday, KL Rahul emerged as the beacon of hope, leading India from the brink of despair to the cusp of a spectacular win.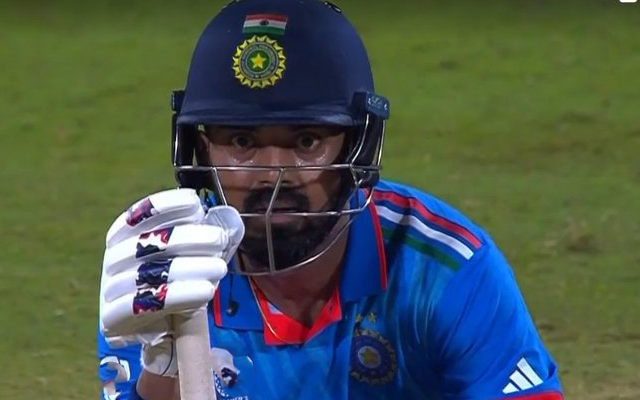 The Rise from the Ashes
India's start to the World Cup 2023 opener was anything but ideal. The scoreboard displayed a dismal 2/3 in the opening salvo against Australia. With the weight of the nation on their shoulders, Rahul and cricket maestro Virat Kohli forged an alliance on the pitch. Their synergy was palpable, and their resolve unyielding. Rahul's knock, tantalizingly close to a century, stood at 97 not out. This masterful innings, punctuated by his signature lofted cover drive, was the linchpin to India's triumphant six-wicket victory.
Funny reaction after hitting a match winning six in a world cup game https://t.co/O6OqqKarvV pic.twitter.com/M6MdDLFfUu

— Ali (@stuckon70) October 8, 2023
The 42nd over was a testament to Rahul's tenacity and skill. Poised at 91, with the team requiring just five runs for a win, the stadium held its collective breath. The resulting cover drive, elegant in its execution, went beyond the boundary for a maximum. The victory was sealed, but Rahul was a mere three runs shy of his century. His face, a canvas of myriad emotions, showcased initial disbelief which soon gave way to jubilant celebration.
In a candid post-match reflection, Rahul expressed,
"(Last shot for six) I hit it too well. I wanted to get a hundred by going four and six. Hopefully, some other time I can get it."
A Dominant Display
The match wasn't just about this epic partnership. The ominous start saw the swift departures of cricketing stalwarts Ishan Kishan, Rohit Sharma, and Shreyas Iyer without troubling the scorers. However, Kohli's impressive 85 runs alongside Rahul's heroics painted the narrative of India's dominance over the Australian squad.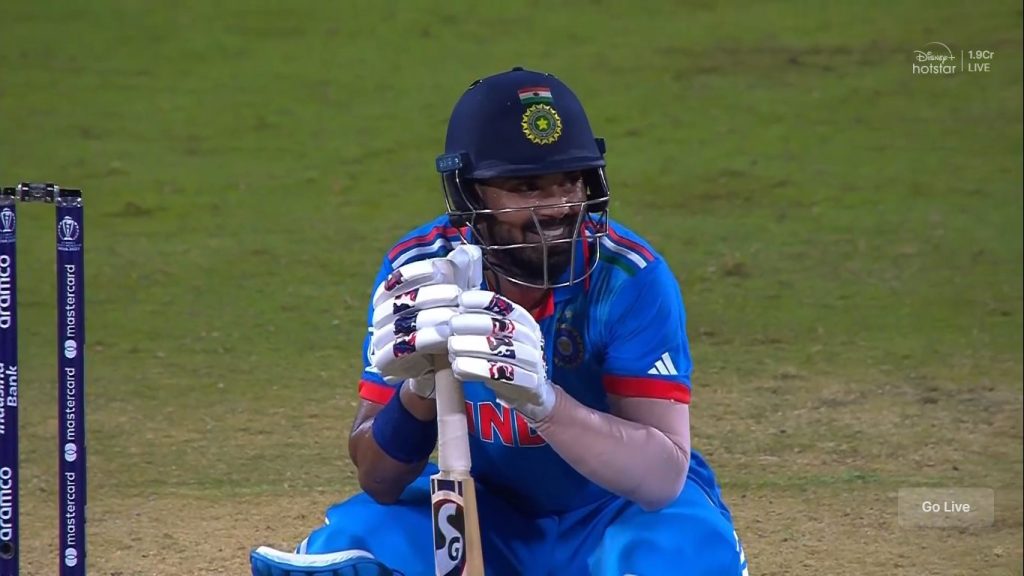 On the bowling front, the Indian spin maestros – Ravindra Jadeja, Kuldeep Yadav, and Ravichandran Ashwin – dismantled the Australian batting stronghold. Complementing their artistry, pace merchants Jasprit Bumrah, Mohammed Siraj, and Hardik Pandya showcased their prowess, effectively neutralizing the lower batting order of the Aussies. Australia's innings crumbled from a promising 110/3 to being bowled out for 199 runs in just under 50 overs.
A Glimpse into the Future
With the World Cup 2023 journey kick-started in such thrilling fashion, cricket enthusiasts are already looking forward to what lies ahead. Rahul's masterclass and India's emphatic victory have set the tone for the tournament, and fans across the globe are waiting with bated breath for the next spectacle.