Unexpected Tweaks to the Clippers' Squad
In the buzzing world of NBA pre-matches, it's not unusual to have a curveball thrown once in a while. The LA Clippers made headlines recently, albeit for some unforeseen adjustments to their lineup. While Head Coach Ty Lue had initially assured media that the full squad would be in action for the preseason opener against the Utah Jazz, a revised injury report sang a slightly different tune.
The Clippers relayed the news that Marcus Morris would be missing from the action due to a left groin strain. Furthermore, Lue revealed before tip-off that both Russell Westbrook and Nicolas Batum would be benched for the game, purely as a precautionary rest measure.
"The team announced that Marcus Morris would be sidelined for this game with a left groin strain, and Lue told reporters before the game that Russell Westbrook and Nicolas Batum are being held out for rest."
Spotlight on Clippers' Starting Lineup
Despite these alterations, the Clippers have fielded a formidable starting lineup comprising Bones Hyland, Terance Mann, Paul George, Kawhi Leonard, and Ivica Zubac. The absence of Westbrook, Batum, and Morris, while noticeable, might be a strategic move by the Clippers. Given the looming significance of the forthcoming season, it's understandable for the team to prioritize the long-term fitness of their seasoned pros.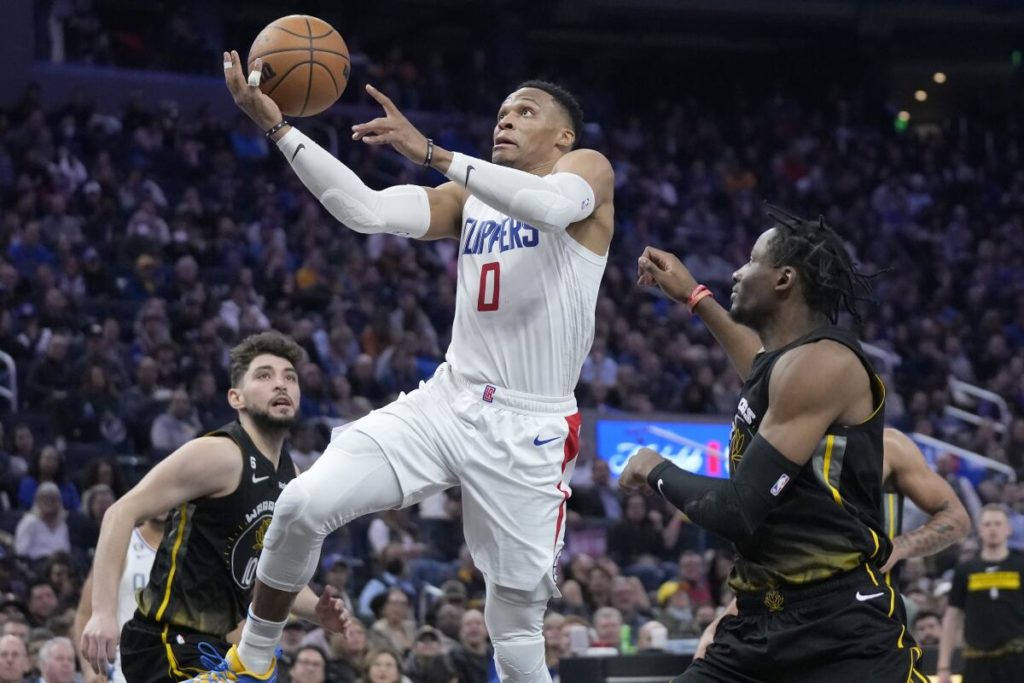 Seasoned NBA followers would vouch for the fact that easing veterans into the preseason is a customary practice, seen consistently year after year. The Clippers, with their recent injury-laden history, particularly concerning their marquee players, are playing it wisely. The sidelining of both Kawhi Leonard and Paul George last season serves as a stark reminder.
"With both Kawhi Leonard and Paul George ending last season injured, it's good to see them in the starting lineup for this game, as they will need some of the additional reps to get back up to game speed."
A Hawaiian Hoops Fiesta
While Hawaii isn't the usual NBA hotspot, the Clippers are keen on delivering an exhilarating basketball experience for the fans in the Aloha State. Regardless of the lineup adjustments, the excitement remains undiminished, with supporters eagerly awaiting some top-tier basketball action.
As the Clippers set foot on Hawaiian soil, they aim to strike a balance between ensuring their star players regain match tempo and providing the Hawaiian fans a game worth remembering. All in all, the preseason match against the Utah Jazz promises a blend of strategy, excitement, and a sneak peek into what's to come in the main season.