In a sudden and distressing twist leading up to UFC 294, Charles Oliveira, one of UFC's elite fighters, suffered a ghastly injury that has led to his withdrawal from the highly-anticipated match in Abu Dhabi.
Dana White Confirms Oliveira's Exit, Introduces Volkanovski
Dana White, in his announcement on Tuesday night, confirmed the Brazilian fighter's absence from the upcoming clash. Stepping up to fill the void is Alexander Volkanovski, who will now face off against Islam Makhachev.
The cause behind Oliveira's exit? An unsightly cut just above his eye, which Oliveira displayed on his social media channel. A word of caution for those planning to view it: the video isn't for the faint-hearted.
"You can watch the video below, but be warned it might not be for those with a weak stomach. It's pretty gross."
The Severity of Oliveira's Injury
Witnessing the extent of the injury, it's evident that stepping into the octagon in such a condition would be perilous. One can't help but wince at the depth and severity of the cut.
"I don't care how tough you think you are, there's not a person on the planet who wants to suffer an injury like the one Oliveira is dealing with," the statement reads.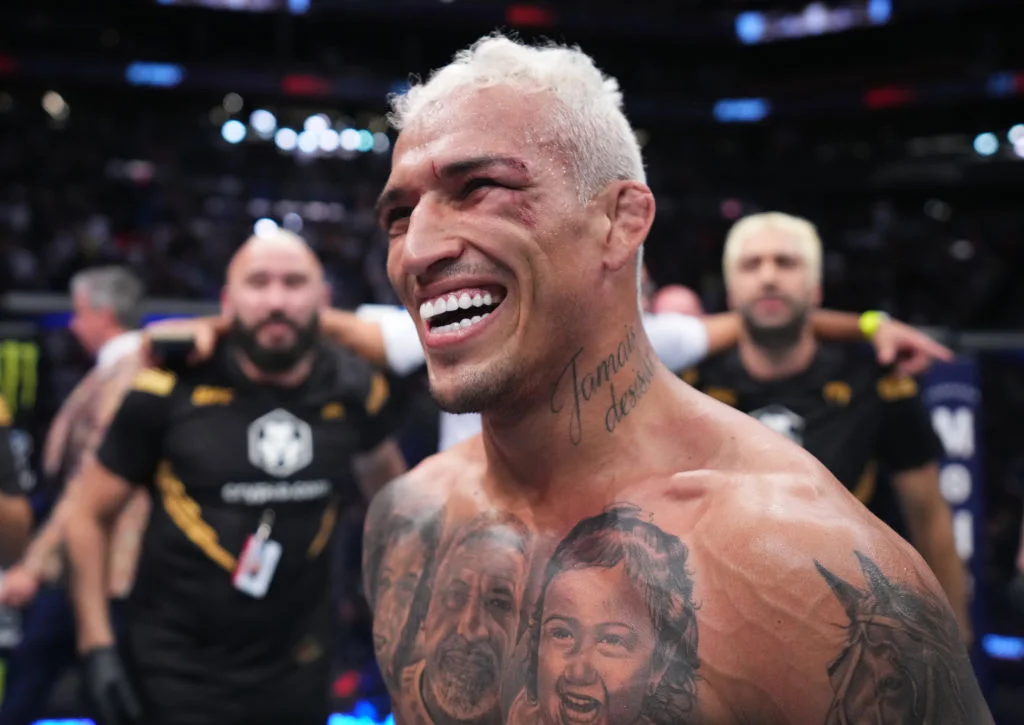 The visual impact alone is enough to give viewers pause, with many undoubtedly struggling to keep their composure.
"Downright disgusting, and there's no other way to put it," the report adds.
Considering the potential risks of fighting with such an injury, it's only logical to prioritize Oliveira's health and safety. One wrong move, one misdirected punch, and the consequences could be life-altering.
I apologize pic.twitter.com/TYes4iNUn0

— Charles 'DoBronxs' Oliveira (@CharlesDoBronxs) October 11, 2023
The Much-Awaited Rematch That Won't Happen
Adding to the sting of Oliveira's injury is the missed opportunity for an electrifying rematch. Fans had been gearing up for the Makhachev/Oliveira face-off, reminiscing about their October 2022 duel. In that fight, Makhachev emerged triumphant with a victory in the second round. UFC 294 promised Oliveira a chance to even the score, but fate, it seems, had other plans.
With Oliveira's need to recuperate, the thirst for this rematch remains unquenched, leaving fans with a mix of concern for Oliveira and disappointment for the missed clash.
Hopes for Oliveira's Speedy Recovery
In the realm of UFC, Charles Oliveira stands out as one of its brightest stars. The current setback is undoubtedly a blow, not just for him but for his myriad fans as well.
The shared hope now is to witness Oliveira's swift recovery and his eventual return to the octagon. After all, a talent like his is missed, and everyone hopes for his health and future successes.
"Hopefully, Charles Oliveira can get back to 100% and get back in the octagon sooner than later. He's one of the best fighters in the UFC, and you never want to see a guy like that struggle."