Dricus Du Plessis Eyes UFC 297 Title Showdown with Sean Strickland
The Stage is Set: Du Plessis vs. Strickland at UFC 297
As the UFC gears up for its 297th installment in Toronto, Canada, all eyes are on the middleweight championship clash between Dricus Du Plessis and reigning champion Sean Strickland. Scheduled for January 20th, this bout promises to be a highlight of the event, overshadowing the absence of contender Khamzat Chimaev due to travel complications.
Chimaev's Missed Opportunity and Future Prospects
Khamzat Chimaev, who was in line for a title shot post his bout with Kamaru Usman at UFC 294, finds himself sidelined in the wake of UFC's decision to feature Strickland as the headliner for their January pay-per-view. Despite his absence, Du Plessis, in a conversation with James Lynch, anticipates that the winner of the UFC 297 title fight will likely face Chimaev next.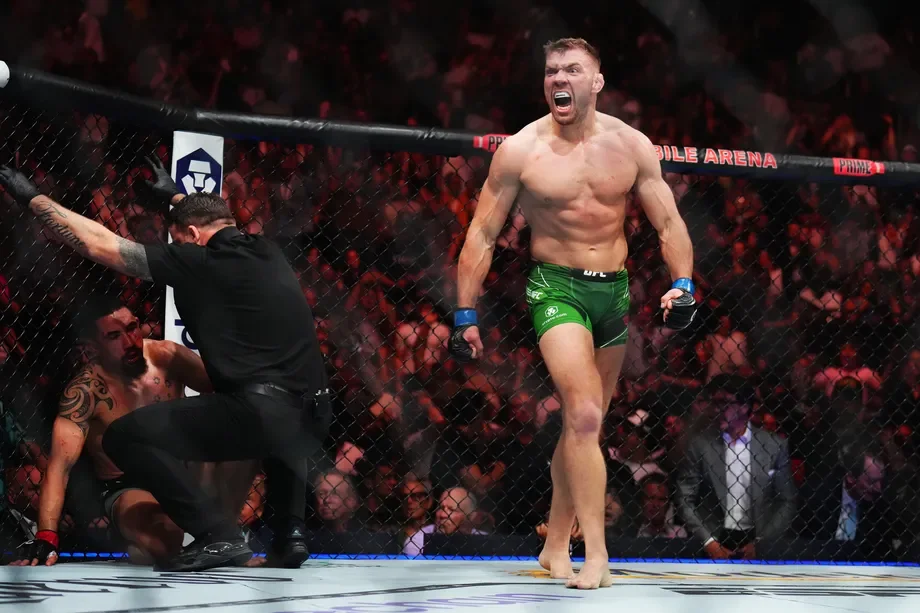 Du Plessis Welcomes Future Challenge from Chimaev
Dricus Du Plessis expressed enthusiasm about potentially defending the title against Khamzat Chimaev, known as "Borz." Recognizing Chimaev as a significant draw, Du Plessis relishes the opportunity to confront the "boogeyman" of the division, confident in his prowess to overpower Chimaev's strength, especially in the 185-pound category.
The Power Play: Du Plessis' Analysis of a Potential Bout with Chimaev
In his interview, Du Plessis highlighted the power differential between the welterweight and middleweight divisions, a factor he believes Chimaev might underestimate. Predicting Chimaev's strategy to rely on strength and takedowns, Du Plessis is confident in his ability to showcase superior power and technique against the formidable contender.
Du Plessis' Road to the Title: Overcoming Strickland
However, before any future matchups can be considered, Du Plessis must first contend with Sean Strickland. Strickland, fresh off a stunning victory over Israel Adesanya at UFC 293, is poised as a formidable obstacle. Despite Strickland's confidence and preparation, Du Plessis remains unphased, having consistently demonstrated his capability to disrupt the division's status quo.
UFC 297: A Night of Championship Battles
UFC 297, set to unfold at the Scotiabank Arena, is not just about the middleweight championship. The event also features a significant women's bantamweight title fight between Raquel Pennington and Mayra Bueno Silva, adding another layer of excitement to an already thrilling card.
In conclusion, UFC 297 is shaping up to be a monumental event in the world of mixed martial arts. With Dricus Du Plessis set to battle Sean Strickland for the middleweight championship, and the potential of facing Khamzat Chimaev in the future, the event promises high-stakes drama and explosive action. As the countdown to January 20th begins, the MMA community eagerly anticipates what could be one of the most significant nights in UFC history.