CM Punk's Potential WWE Return: Speculations Rise Ahead of Survivor Series 2023
The Build-Up to Survivor Series 2023: A Possible CM Punk Comeback?
As the WWE Universe eagerly anticipates the upcoming WWE Survivor Series 2023, the buzz around CM Punk's potential return intensifies. The air of excitement and speculation is particularly palpable in the lead-up to tonight's edition of WWE RAW, the final episode before the premium live event (PLE). With a limited number of matches confirmed for Survivor Series so far, tonight's RAW is poised to unveil surprises, possibly hinting at Punk's long-awaited return.
Shinsuke Nakamura's Role in the Unfolding Drama
Central to these speculations is Shinsuke Nakamura, the 'King of Strong Styles,' who has a bout scheduled tonight against Chad Gable. Following his triumph over Otis last week, Nakamura's challenge to Gable for tonight's match was quickly accepted. Given Nakamura's recent successes, the likelihood of his victory tonight seems high. This win could set the stage for a significant announcement, perhaps an open challenge for the Survivor Series PLE.
Do you think Shinsuke Nakamura will do an open challenge at #SurvivorSeries ? pic.twitter.com/Mpz6HlkTp1

— 🔥🅆🅁🄴🅂🅃🄻🄸🄽🄶🄶_🄵🄰🄽🔥 (@_WRESTLINGGFAN_) November 17, 2023
Hints of CM Punk's Return: Reading Between the Lines
The intriguing element in this narrative is the subtle yet noticeable hints that could suggest CM Punk as Nakamura's opponent. Fans are speculating that Nakamura might use symbolic gestures or catchphrases associated with Punk, or even employ Punk's iconic GTS move, as he did against Ricochet in a previous match. These elements, combined with Nakamura's cryptic promos, have fueled rumors of Punk's impending return to WWE.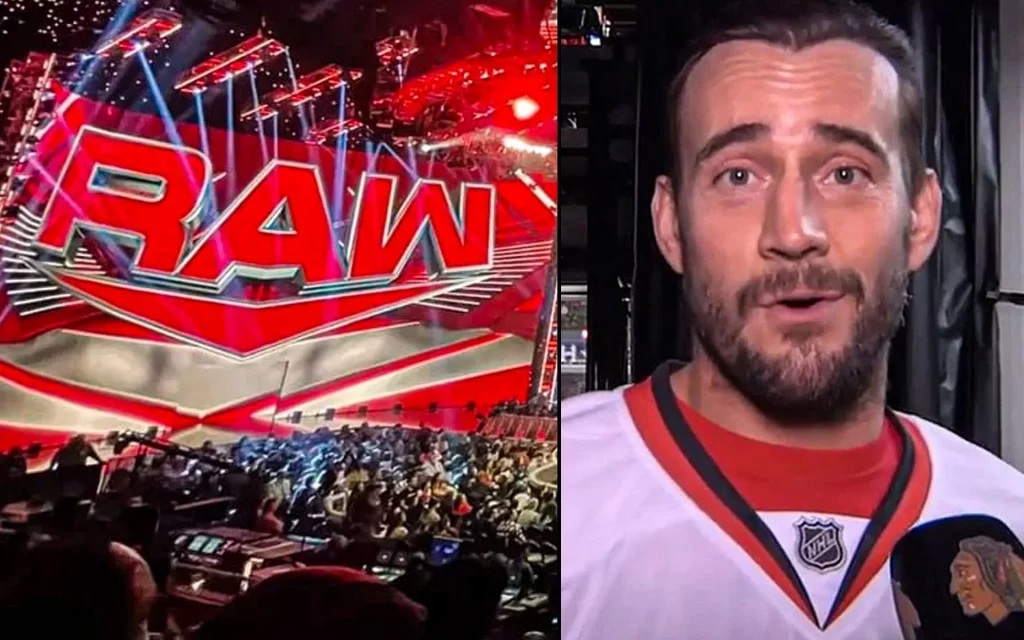 Chicago: The Heart of CM Punk's WWE Legacy
Adding to the speculation is the location of Survivor Series 2023 – Chicago, Punk's hometown. This city holds a special place in Punk's wrestling career, echoing his impactful debut in All Elite Wrestling after a significant break from the industry. Chicago's connection to Punk's career milestones only amplifies the anticipation of his potential return at Survivor Series.
CM Punk at Survivor Series: pic.twitter.com/xgz81pqbxA https://t.co/rktYIk5sGy

— AJ Mania (@AjMania01) November 19, 2023
Fan Excitement at Its Peak: Will the Dream Scenario Unfold?
Tonight's WWE RAW episode is critical in setting the stage for what could be one of the most exciting moments in recent wrestling history. As fans and wrestling enthusiasts tune in, the question on everyone's mind is whether the WWE will provide more concrete hints or if Punk's speculated return will remain shrouded in mystery.
The Countdown to a Dream Comeback
In conclusion, WWE Survivor Series 2023 is shaping up to be a monumental event, with the possibility of CM Punk's return adding a layer of excitement and nostalgia. As fans eagerly await the unfolding of events at tonight's WWE RAW, the wrestling world is abuzz with anticipation. Will CM Punk make a triumphant return to WWE in his hometown of Chicago, or will the speculations remain just that? Only time will tell.