The Art of Team Building in the NBA
In the NBA, constructing a winning team is a complex puzzle. General managers must evaluate their rosters, identify needs, and make strategic moves. It's not just about gathering talent; it's about finding the right mix of players to create a cohesive and successful unit.
"An NBA team has a lot of needs. They need good players, but they also need assets," explains the intricate balance of team building in the league.
The Brooklyn Nets find themselves in an interesting position. They have an abundance of 3-and-D wings, a coveted player type in today's NBA. This surplus presents them with an opportunity to leverage their assets for further team enhancement.
The Brooklyn Nets' Trade Possibilities
A Surplus of Talent
The Nets' situation is unique. Their stockpile of 3-and-D wings gives them a luxury many teams don't have: the ability to trade from a position of strength.
"The Nets could stand to trade one of those players for some assets."
This strategy could help the Nets balance their roster and acquire additional assets, reinforcing their team for the long haul.
The Trade Proposal: Dorian Finney-Smith in Focus
A proposed trade involves sending Dorian Finney-Smith to the Detroit Pistons. In return, the Nets would receive center James Wiseman and second-round picks in 2027 and 2028 from Detroit.
"Brooklyn Nets Receive: C James Wiseman, 2027 Second-Round Pick (DET), 2028 Second-Round Pick (DET). Detroit Pistons Receive: F Dorian Finney-Smith."
This deal exemplifies strategic team building, addressing the needs of both teams.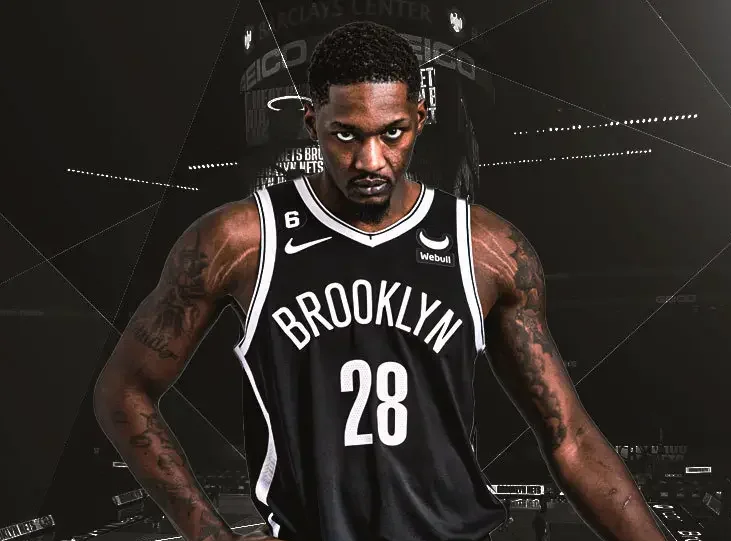 Detroit Pistons: Seeking the Missing Piece
Pistons' Perspective on the Trade
The Detroit Pistons, on the other hand, are in a different phase of their team development. With promising talents like Cade Cunningham and Jalen Duren, they're transitioning from a rebuilding phase to a more competitive stance.
"The Pistons can start adding veterans who will help them make a playoff push."
Acquiring Finney-Smith could be a pivotal move for Detroit. His experience and skills could complement the young talents, potentially propelling the Pistons into playoff contention.
The Trade's Impact on Both Teams
Brooklyn Nets: Balancing the Roster
For the Nets, this trade would be about balancing their roster while securing future assets. The addition of Wiseman could provide depth to their frontcourt, and the draft picks offer future flexibility.
Detroit Pistons: Accelerating the Growth
For the Pistons, Finney-Smith represents the experienced, versatile player they need. Integrating him into their young, dynamic lineup could accelerate their growth and strengthen their playoff aspirations.
A Win-Win Scenario?
This proposed trade between the Brooklyn Nets and Detroit Pistons is a fascinating study in NBA team dynamics. It showcases how teams with different needs and aspirations can find mutually beneficial solutions. The potential trade of Dorian Finney-Smith for James Wiseman and future picks could be a win-win scenario, fostering growth and balance for both franchises in their respective journeys towards success.