Tensions Rise in Philly
Something's brewing in the City of Brotherly Love, and it's not cheesesteaks. Joel Embiid could very well be the next big name looking for a one-way ticket out of Philadelphia, setting the stage for a seismic shift in the NBA landscape. This comes amid James Harden's complicated relationship with Daryl Morey, President of Basketball Operations, casting a shadow over the team's outlook for the season.
"Joel Embiid demanding out of Philadelphia? Now, that's what you call a plot twist," one might say. His hypothetical departure from the 76ers could spark an arms race in the Eastern Conference, given the recent aggressive moves by Milwaukee and the Boston Celtics.
Knicks Eyeing Embiid? The Power Play No One Saw Coming
While all eyes are on Harden, other teams are keen to grab this situation by the horns. Enter the New York Knicks. If you're looking for a twist, here it is: The Knicks are reportedly ready to shake things up by going all in for Embiid.
"The New York Knicks are willing to offer a package that includes three key players, with Julius Randle, R.J. Barrett, Evan Fournier and Mitchell Robinson all available in exchange for Joel Embiid," sources divulged to the Philadelphia Inquirer's Keith Pompey. "A trio from that group would be paired with two or three first-round picks."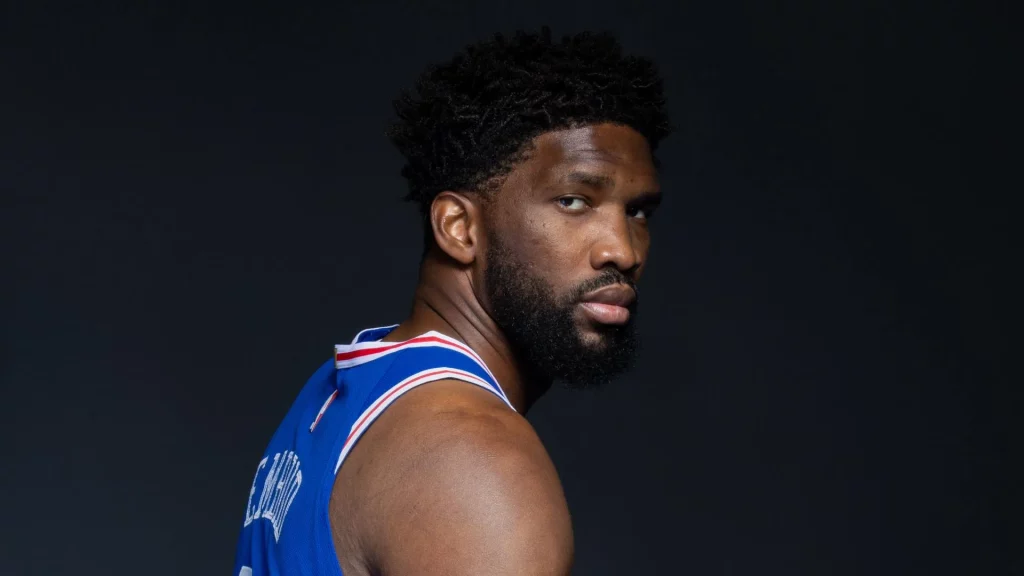 Winners and Losers: The Boston Scenario
Don't think for a second that Boston is just a passive spectator in all this. If the 76ers do implode, the Celtics stand to benefit significantly, reducing their competition in the postseason. But there's more. Boston might also enjoy a less glaring media spotlight, with New York media going bonkers over an Embiid transfer.
The Loyalty Question: Will Embiid Stick or Twist?
To keep things in perspective, Joel Embiid has expressed his loyalty to Philadelphia amid this Harden hullabaloo. But let's be honest: in the NBA, allegiances can shift faster than a crossover dribble. Teams like the Knicks are ready to swoop in at the first sign of a crack.
The Harden Factor: Clippers as the Wild Card?
If James Harden does manage to untangle himself from Philly's web and ends up in Los Angeles with the Clippers, Philadelphia may find itself forced into making a deal—perhaps one that prioritizes draft picks while new head coach Nick Nurse figures out how to juggle a patchwork lineup.
The Upshot
In the volatile NBA landscape, where a tweet can change the trajectory of multiple franchises, the situation in Philadelphia is one to watch. Whether it's Embiid finding a new home or Harden altering the Clippers' destiny, buckle up, folks! The ripple effects could shake the very foundations of the Eastern Conference.