John Wall's Unique Journey in Basketball
Five-time NBA all-star John Wall is a name synonymous with basketball excellence. However, since February, Wall has been noticeably absent from the NBA scene. At 33 years old, the accomplished athlete isn't ready to retire his jersey just yet. His current venture in Australia with the South East Melbourne Phoenix, a team he partly owns, underscores his unyielding passion for the game.
"Anything to be an owner of is super exciting for me… Whenever I can help the game grow in different countries and in different places, it's super exciting for me to be hands-on and come and watch these guys working," Wall expressed.
Wall's commitment to the sport extends beyond playing; it's about nurturing basketball globally. This commitment takes a new dimension as he eyes a return to the NBA.
Analyzing Wall's Current Form and NBA Prospects
Despite not playing in a competitive NBA setting since early 2023, Wall's aspirations remain high. His private workout during the NBA summer league in Las Vegas, though it did not result in immediate opportunities, showcased his ongoing dedication.
"I did a little drills, I didn't really scrimmage… Just to see what they go through every day, how their training is compared to my training, different schemes they use, and things like that," Wall shared about his experience in Australia.
The veteran player's approach is cautious yet optimistic. Wall understands the nuances of basketball training and the need to adapt to various play styles. His observations in Australia might be the key to re-calibrating his game for a successful NBA comeback.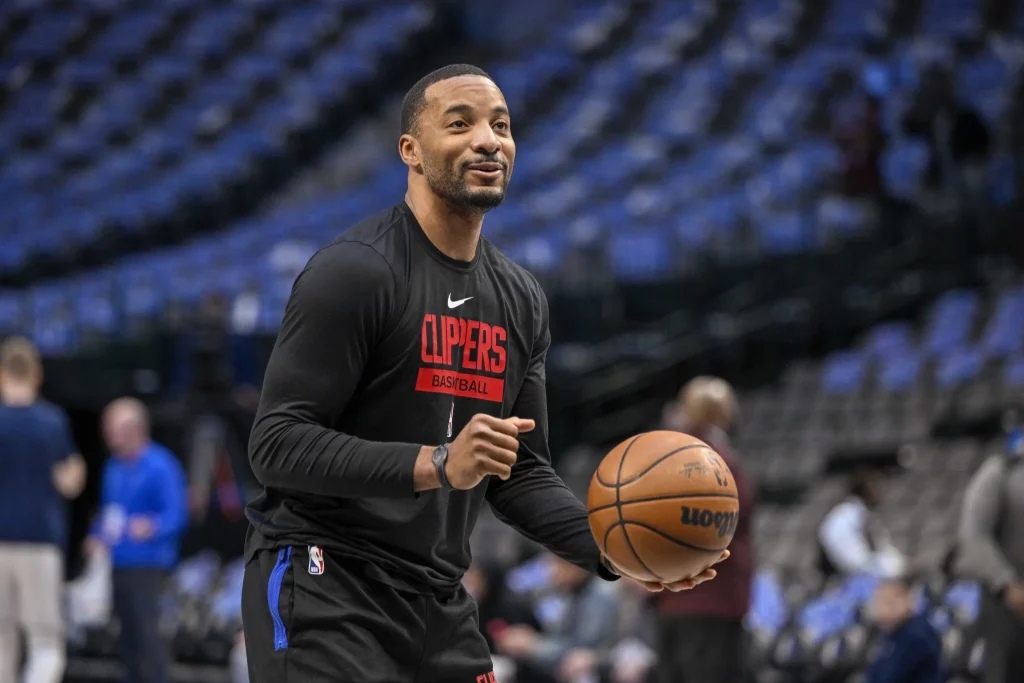 Wall's NBA History: A Mixed Bag of Brilliance and Challenges
John Wall's journey in the NBA is marked by brilliance interspersed with challenges. Playing 34 games for the Los Angeles Clippers last year, he averaged 11.3 points and 5.3 assists. However, his shooting proficiency and defensive capabilities have been areas of concern, especially after injuries that began impacting his career in 2017-18.
Houston's decision to waive Wall post-acquisition from the Clippers was a turning point, leaving his NBA future uncertain.
Potential NBA Destinations for Wall
While Wall's return to the NBA is not guaranteed, several teams could benefit from his experience and skills:
Chicago Bulls
The Bulls' search for a lead guard is well-known. With Coby White struggling to fulfill this role effectively, Wall could bring much-needed leadership and playmaking skills to Chicago.
Minnesota Timberwolves
The Timberwolves' current backup point guard situation is not optimal. Wall could provide stability and experience to the team's second unit.
Denver Nuggets
Denver's reserve squad could use Wall's scoring ability. His addition could balance their defensive strengths with consistent point contributions.
New Orleans Pelicans
With injuries plaguing their backcourt, the Pelicans could find Wall's experience invaluable, especially in managing the point guard position efficiently.
Cleveland Cavaliers
Given the Cavaliers' situation with Ricky Rubio and Ty Jerome's injury, Wall could fill a critical gap as a reliable backup point guard.
A Hopeful Horizon for John Wall
John Wall's journey from NBA stardom to team ownership and back to seeking NBA opportunities is a testament to his passion for basketball. His current stint in Australia is more than just a hiatus; it's a strategic move to recalibrate and prepare for a potential NBA return. With several teams potentially benefiting from his skills and experience, the horizon looks hopeful for this NBA veteran.
As Wall continues to work towards his NBA aspirations, his journey will be one to watch for basketball enthusiasts and aspiring players alike.