The Anticipation Builds: Conor McGregor's Imminent UFC Return and the Possibility of Poirier 4
Conor McGregor, one of the most electrifying figures in the UFC, is on the verge of making a much-awaited comeback to the Octagon. This return not only reignites McGregor's fighting career but also teases the possibility of a high-stakes fourth bout with his longstanding rival, Dustin Poirier.
McGregor's Road to Recovery and Comeback
Overcoming Challenges and Eyeing a Return
It has been over two years since McGregor's last appearance in the UFC, a memorable trilogy fight against Poirier at UFC 264 in July 2021. That fight ended in misfortune for McGregor, who suffered a severe leg injury, leading to his second consecutive loss to "Diamond" Poirier. Since then, McGregor's focus has been on rehabilitation and recovery, with fans eagerly anticipating his return to the Octagon.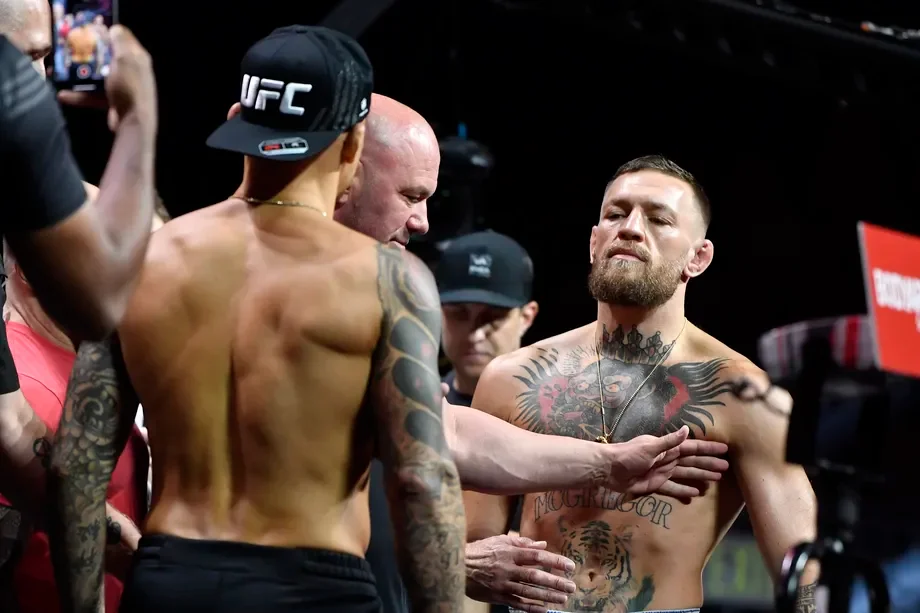 The Buzz Around McGregor vs. Chandler and Poirier 4
Speculations on McGregor's Next Opponent
As 2024 approaches, McGregor is back in the USADA testing pool, gearing up for his return. The current buzz suggests a potential matchup with Michael Chandler around UFC 300. However, the prospect of a fourth fight with Poirier remains a tantalizing one for McGregor and UFC fans alike.
McGregor's Stance on Poirier 4
In a candid moment, McGregor expressed his views on a fourth fight with Poirier. In a now-deleted tweet, he stated, "Let's be real, it's a must. Unfinished." This comment reflects McGregor's desire to settle the score with Poirier, a rivalry that has deeply intrigued the MMA community.
Poirier's Reluctance and the Power of Incentive
Poirier, currently holding a 1-2 record since his last encounter with McGregor, has voiced disinterest in a fourth fight. Yet, the allure of a lucrative offer from UFC could change the dynamics, especially if McGregor triumphs over Chandler and reignites the call for a final showdown with "Diamond."
The Future of McGregor vs. Poirier: A Story Unfinished?
Fans Weigh In on the Potential Clash
The MMA community remains divided on the prospect of McGregor vs. Poirier 4. Is this rivalry chapter closed, or does the unfinished business warrant one more epic battle? McGregor's return to the Octagon is not just a personal comeback; it's a catalyst that could reshape the UFC landscape and reignite one of the most heated rivalries in MMA history.
A Spectacle in the Making
Conor McGregor's impending return to UFC is more than just a comeback; it's a harbinger of thrilling possibilities and potential rematches. The prospect of McGregor versus Poirier 4 tantalizes fans with its blend of unfinished business and the sheer star power of both fighters. As the MMA world watches and speculates, one thing is certain: McGregor's return will be a pivotal moment in UFC history.