A Night to Remember at Etihad Arena
UFC 294 at Etihad Arena in Abu Dhabi gave MMA fans a buffet of revelations, breakthroughs, and high-stake drama. From Muhammad Mokaev's landmark win to Kamaru Usman's uncertain future and Islam Makhachev's pound-for-pound statement, the night was a rollercoaster of emotions.
Muhammad Mokaev: A Young Force Unleashed
"Muhammad Mokaev got his first real, ranked test in the form of one-time UFC title challenger Tim Elliott, and he showed that his goal of becoming the youngest champion in company history is not unrealistic."
The 23-year-old Mokaev (11-0 MMA, 5-0 UFC) took on the seasoned Tim Elliott, and despite initial hurdles, claimed victory in the third round with a fight-ending arm-triangle choke. At such a young age and with the clock ticking toward March 2024, Mokaev's dream to eclipse Jon Jones' record as the youngest UFC champ isn't far-fetched. If anything, he's one of the few with a genuine shot at this milestone.
Kamaru Usman: At the Career Crossroads
"There's potentially a case to be made for an Usman (20-4 MMA, 15-3 UFC) win here, or perhaps even a draw. The official result was a loss, however, and now Usman has swung from being one minute away from tying Anderson Silva's all-time UFC winning streak in his second fight with Leon Edwards, to being a skid of three consecutive defeats."
The 36-year-old Kamaru Usman finds himself in a career labyrinth. Losing against rising superstar Khamzat Chimaev poses big questions. Should he stay at middleweight or return to welterweight, especially if Colby Covington dethrones Edwards at UFC 296? These are vital decisions for Usman, whose future in the sport hangs in a delicate balance. However, whatever route he chooses, Usman's legacy as one of the greatest welterweights is etched in stone.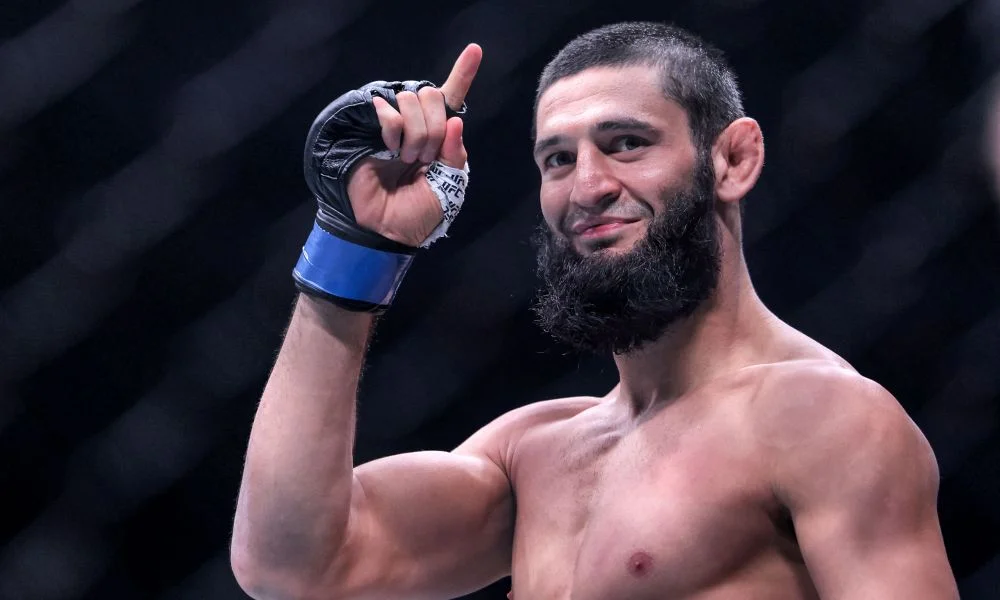 Khamzat Chimaev: A New Era Dawns?
"It wasn't the destructive performance many have come to expect from him, but Khamzat Chimaev earned the biggest win of his career in outworking Usman on the scorecards."
Khamzat Chimaev (13-0 MMA, 7-0 UFC) may not have destroyed Usman, but he did enough to get Dana White's attention for a potential UFC middleweight title against Sean Strickland. Given Chimaev's astonishing grappling skills, he could very well be the next big thing in MMA. However, he has to get past the challenge of Strickland, who recently upset Israel Adesanya.
Alexander Volkanovski: A Risk Too Far?
"After taking Islam Makhachev the distance in their initial champ-vs.-champ meeting in February, Volkanovski (26-3 MMA, 13-2 UFC) rolled the dice by replacing Charles Oliveira on 12 days' notice in hopes of avenging his lone octagon loss."
Volkanovski's gamble to step up at UFC 294 backfired, resulting in a devastating knockout by Makhachev. The Featherweight Champion must now regroup and figure out his next move carefully, with potential contenders like Ilia Topuria smelling blood in the water.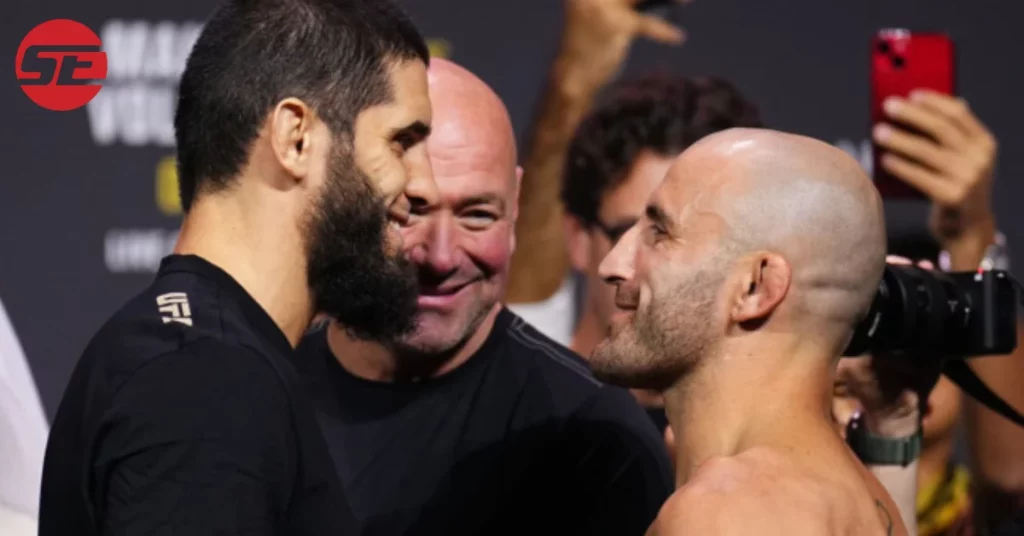 Islam Makhachev: The Pound-for-Pound King?
"Islam Makhachev is forever going to have his critics and detractors, but if you can look at things objectively, he might be the most complete force in the game right now after taking out Volkanovski in just over three minutes."
Islam Makhachev (25-1 MMA, 14-1 UFC) is silencing critics with his performance against top-tier opponents like Volkanovski and Charles Oliveira. The Russian fighter's striking and grappling prowess positions him as a likely future all-time great. If he continues on this trajectory, debates about his place in UFC history will ignite sooner rather than later.
The Final Bell
UFC 294 was an event that shifted tectonic plates in the MMA landscape. Young talents like Mokaev are coming up fast, seasoned fighters like Usman are contemplating their next steps, and powerhouses like Makhachev are staking their claims for greatness. As the dust settles in the Etihad Arena, the reverberations of this night are sure to be felt across the MMA world for years to come.