From Boon to Backlash: The Bud Light-UFC Partnership Journey
Talk about a marketing deal that's lighting up the social media scoreboard for all the wrong reasons. When Anheuser-Busch announced its Bud Light brand was reclaiming its throne as the "Official Beer Partner of UFC," the online arena lit up like the Fourth of July—but not with fireworks of jubilation. Instead, it was met with a cacophony of condemnation, renewed boycott calls, and divisive commentary.
The Dawn of a "Multiyear Marketing Partnership"
The announcement came straight from the horse's mouth—or rather, the tap. Anheuser-Busch and UFC jointly broke the news of a "multiyear marketing partnership," which takes effect starting January 1. According to the statement, this collaboration is set to give Bud Light a significant share of screen time during MMA events. While the monetary specifics are still a guarded secret, ESPN has called it the most substantial sponsorship deal in UFC's storied history.
"I'm proud to announce we are back in business together," Dana White, UFC's CEO, proclaimed in a statement. "There are many reasons why I chose to go with Anheuser-Busch and Bud Light, most importantly because I feel we are very aligned when it comes to our core values and what the UFC brand stands for. I'm looking forward to all of the incredible things we will do in the years ahead."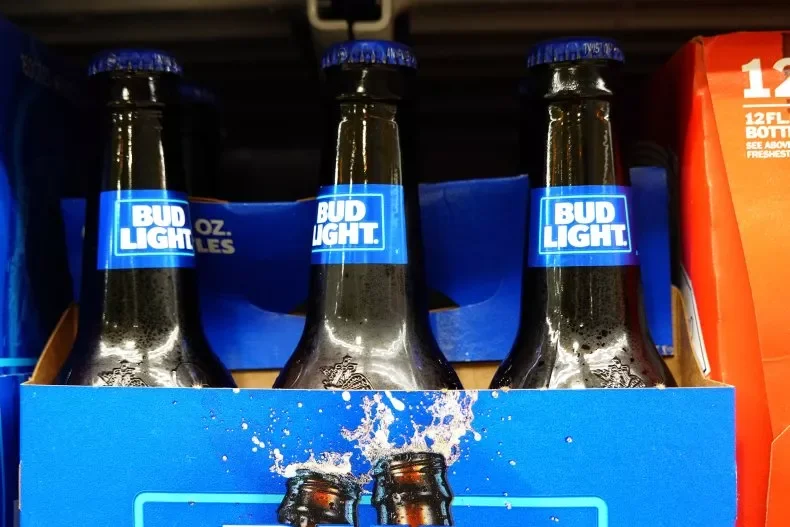 Why the Fuss? The Ghost of Controversies Past
If Bud Light thought this partnership would rinse off the lingering aftertaste of past controversies, they were in for a bitter gulp. The beer brand has been navigating stormy seas ever since it chose to collaborate with transgender activist Dylan Mulvaney in April, igniting a conservative furor that has since festered. Even celebrities like Kid Rock, John Rich, and Travis Tritt chimed in, adding fuel to the boycott fire that led to declining Bud Light sales.
@danawhite and @ufc, you have become the reason why your audience will begin to dwindle. Pandering to bud light is disgusting. Guess it's time to boycott UFC, America!

— Matt (@TheRealMattDail) October 24, 2023
The Social Media Storm: What Critics Are Saying
The blowback was instant. Social media users, no longer confined to just the right-wing echelons, expanded the boycott calls to include the UFC as well.
Bud Light just spent $100 million on a UFC sponsorship deal to try and cancel out the chicks with dicks ad. No one is drinking Bud Light at any tailgate I've been to this fall. Brand is dead: https://t.co/RfCe4AxurB

— Clay Travis (@ClayTravis) October 24, 2023

Then there were those who had more than just Bud Light in their crosshairs:
I am done watching UFC until they remove that woke Clydesdale Piss @budlight beer, another thing is Bill Gates bought a bunch of this piss beer stock and as long as UFC is a sponsor of @budlight, I'm done!

Bill Gates and Bud Lite are the problem with this country-Dana…

— Johann Muenster (@MuensterJohann) October 24, 2023
A Marketing Lifeline or a Lifebuoy?
As the dust begins to settle, or perhaps stir up further, the question remains: Is this deal a lifeline for Bud Light or a ticking time bomb? After all, partnerships of this magnitude can either make or break a brand.
As soon as Bud Light destroyed their business with that ghastly stunt earlier this year, I had a feeling it would be a boon for UFC.

The first time Bud partnered UFC, it was almost as if they were doing UFC a favor. This time it is UFC sellign them a very expensive lifeline. https://t.co/xq9vua0GjV

— Ant Evans (@AntEvansMMA) October 24, 2023

It's too early to pass judgment. For now, this partnership has undeniably churned the social media waters, sending a ripple effect that could be felt for months, if not years, to come. Stay tuned as we keep an eye on how this unfolding story impacts both the beer shelves and the octagon.