Khabib Nurmagomedov's Resolute Exit from MMA: Why The Eagle Won't Be Landing Back in the Octagon Anytime Soon
The Eagle Flies Solo: Khabib Nurmagomedov's Latest Word on His Departure from MMA
Despite leaving clear markers that he has stepped away from the world of Mixed Martial Arts (MMA), Khabib Nurmagomedov still manages to trigger waves whenever his name pops up in the sports landscape. This time, "The Eagle" swooped down to lend a talon to Islam Makhachev, and fans are wondering if this marks a shift in his retirement plans. Let's make one thing clear: Khabib is done explaining his life choices.
A Look Back at Khabib's Exit Stage Left
Khabib Nurmagomedov had a fairy-tale exit from MMA, retiring undefeated with a record that stands as a monolith in the sports world: 29-0. His final victory came against Justin Gaethje in October 2020. Since then, he's been busy as a coach, guiding his "Dagestani killers" in various bouts. However, the tug of family and a yearning for a quieter life led him to step away entirely from the sport just after New Year's Day 2023.
"What our team achieved will forever be in the history of MMA," Khabib had stated.
Despite this, the magnetism of the MMA world brought him back temporarily to guide Islam Makhachev ahead of a UFC 294 title defense against Alexander Volkanovski. But that was it; Khabib gave two weeks to his team and vanished again, notably absent from Makhachev's corner during the fight.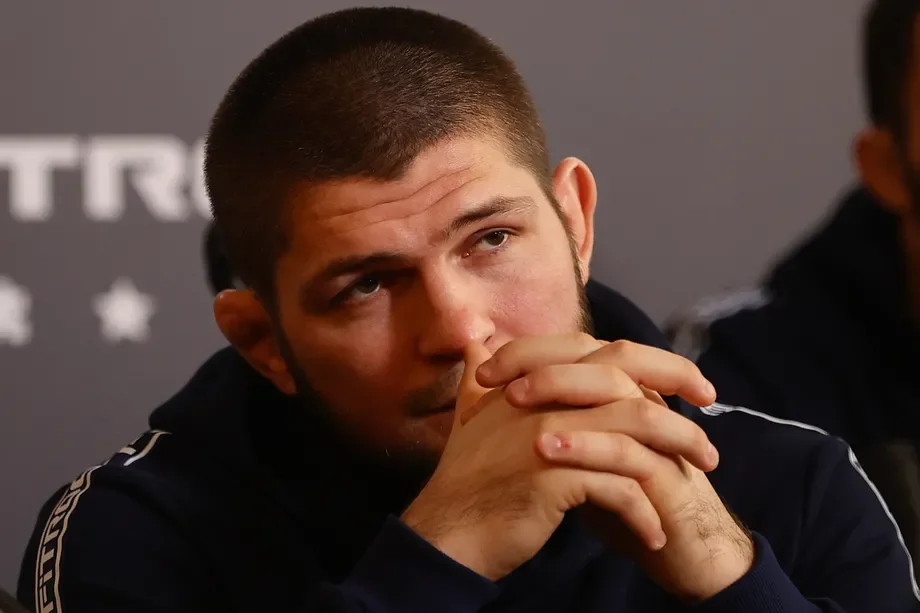 Why Khabib Wasn't in Makhachev's Corner
Fans were puzzled when they didn't spot Khabib at the Etihad Arena, especially considering his role in Makhachev's preparation for the fight. As Makhachev so beautifully put it:
"We have a very big team. What if Khabib is there for one of us? We're all equal. No matter if somebody's a champion and the other guy is still on his way up, we all support each other. If he is there for my fight, he will need to be there for every single one from our team to not let anyone feel abandoned."
It's a testament to the brotherhood that exists within their team, an ethos of mutual respect that stands tall.
Khabib's Resounding Echo on His Absence
Khabib Nurmagomedov took to social media to silence the incessant questions:
"If you guys ask me where have I been? Why wasn't I in the corner, I already answered this question, I don't go to fights, I don't go to the corner and I completely left everything related to MMA. I ask you to accept my decision the same way as my brothers, friends and sparring partners did."
What's clear from Khabib's words is a hint of frustration at having to revisit this discussion again and again. The man wants peace and solitude, away from the glaring lights and roars of the octagon.
View this post on Instagram
"Best fighter in the world today," Khabib wrote following Makhachev's 1st round KO win over Volkanovski. "Love you Brother and congratulations."
The love and camaraderie he shares with his teammates are undeniable, but as far as his relationship with MMA is concerned, it's complicated — and perhaps, at this point, nonexistent.
The Team's Harmony Takes Center Stage
The absence of Khabib in Makhachev's corner at UFC 294 actually speaks volumes about the unity within their squad. Makhachev's understanding and response make it clear that their team operates as one organism, each individual equally important. Khabib may be a legend, but in the eyes of his teammates, he's one of them — no more, no less.
A Farewell Etched in Stone
Khabib Nurmagomedov has made it emphatically clear that his days in MMA are over, whether it's inside the octagon or in the corner coaching. The respect and love he continues to show for his teammates exemplify the unity within their ranks, even as the Eagle has permanently nested away from the MMA world. As fans, perhaps it's time we respect his wishes and appreciate the legacy he's left behind. After all, a bird in retirement is worth two in the cage.