Ailin Perez's Twerking Victory Celebration at UFC 82
Ailin Perez's Energetic Win in the Octagon
At UFC 82, Argentina's Ailin Perez secured a resounding victory over Czech fighter Lucie Pudilova, marking her name in the bantamweight category. The unanimous decision with scores of 29-27, 29-28, and 29-28 in favor of Perez showcased her dominance in the fight, particularly in the first two rounds. However, it wasn't just her fighting prowess that caught everyone's attention.
The Viral Twerking Celebration
Following her victory, Perez, also known as 'Fiona,' burst into a jubilant twerking dance, a moment that quickly went viral. Her celebration included an acrobatic display of placing her feet on the cage while performing the dance, highlighting her exhilaration after the hard-fought win.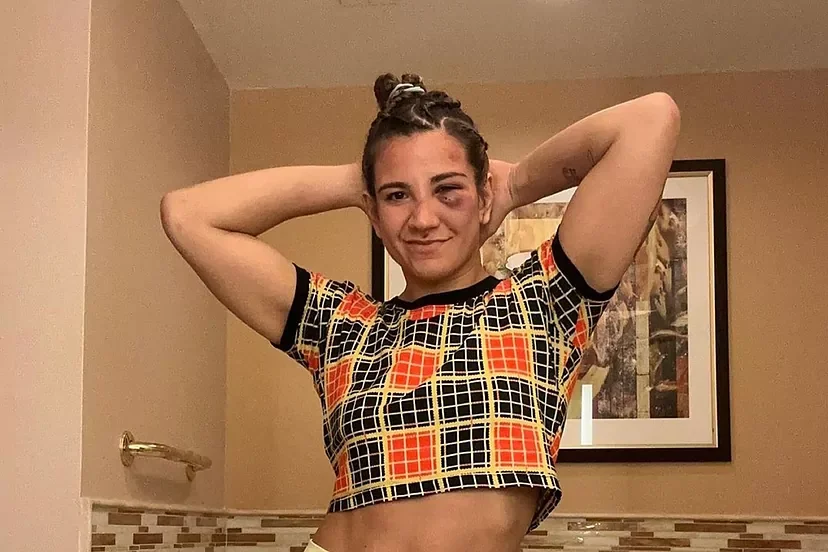 Perez's Record and Future Prospects
With this victory at UFC 82, Perez not only improved her UFC record to 2-1 but also raised her overall MMA record to an impressive nine wins and only two losses. This win has undoubtedly put her on the radar for future matchups in the UFC, with fans and analysts keen to see what's next for this vibrant fighter.
Extending the Celebration and Embracing OnlyFans
Perez extended her celebrations beyond the octagon. In the commentary booth, she continued her dance, much to the delight of UFC announcer Brendan Fitzgerald and fans alike. In a post-fight interaction with the media, Perez took the opportunity to promote her OnlyFans account. She emphasized that her content on the platform is an expression of art, not pornography, and invited fans to view her free OnlyFans page.
A Rising Star in the UFC
Ailin Perez's performance at UFC 82 has established her as a fighter to watch in the women's bantamweight division. Her post-victory celebration not only showcased her fighting skills but also her charismatic personality, making her a standout figure in the UFC. As she continues to gain traction both inside and outside the octagon, Perez's journey in MMA is one that many will follow with interest. Her blend of athletic talent and engaging persona makes her a unique and exciting figure in the world of mixed martial arts.