Brendan Allen's Remarkable Submission of Andre Muniz: A Turning Point in UFC Middleweight Division
The world of UFC witnessed a stunning upset at UFC Fight Night 220 when Brendan Allen achieved what seemed improbable: submitting esteemed 3rd degree jiu-jitsu black belt, Andre Muniz. This remarkable victory not only snapped Muniz's nine-fight winning streak but also marked Allen's emphatic statement in the middleweight division.
A Memorable Victory Against the Odds
Allen's Strategy Overcomes Muniz's Ground Game
In the matchup that pitted Allen against Muniz, the odds appeared to favor Muniz, especially considering his victories over fighters like Uriah Hall and Ronaldo Souza. However, Allen's tactical prowess and determination led to an unexpected submission win, halting Muniz's ascent in the division. This achievement was a testament to Allen's skill and a defining moment in his career.
Upcoming Challenge: Allen vs. Paul Craig
The Anticipated Main Event at UFC Fight Night 232
Brendan Allen (22-5 MMA, 10-2 UFC) is now set to return to the Octagon in the main event of UFC Fight Night 232. Scheduled at the UFC Apex in Las Vegas, Allen faces another formidable opponent in submission specialist Paul Craig (17-6-1 MMA, 9-6-1 UFC). This upcoming bout is eagerly anticipated by MMA enthusiasts and will be streamed on ESPN+.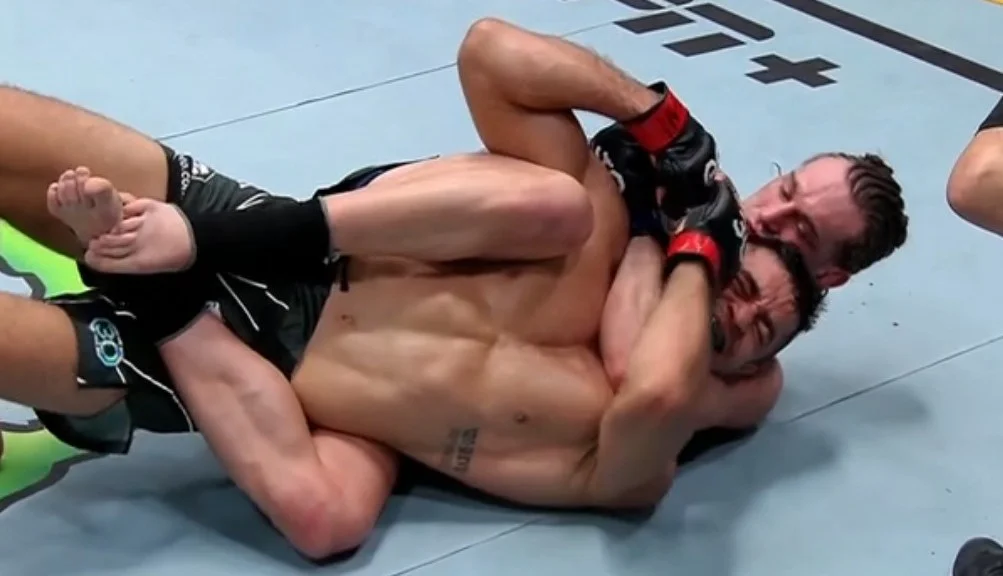 A New Contender Emerges
Brendan Allen's victory over Andre Muniz is more than just a win; it's a significant breakthrough in the UFC middleweight division. As Allen prepares for his next challenge against Paul Craig, he carries the momentum of a fighter who has proven his mettle against some of the best in the sport. His journey is a testament to the unpredictable and exhilarating nature of UFC, where underdogs can rise to prominence through skill, strategy, and sheer determination.