Celebrating 30 Years of UFC at Madison Square Garden
As the Ultimate Fighting Championship (UFC) commemorates its 30th anniversary, it is set to deliver an exhilarating championship doubleheader at Madison Square Garden. This milestone event, UFC 295, features top-tier fighters and title bouts that are sure to captivate fight fans globally.
"With a main event featuring Jiří Procházka's quest to reclaim his light heavyweight title against Alex Pereira, and a co-main event that pits Sergei Pavlovich against Tom Aspinall for the interim heavyweight title, UFC 295 is a must-watch."
This guide will help you navigate how to watch all the action live, ensuring you don't miss a moment of this historic event.
Step 1: Secure Your ESPN+ Subscription
To access the UFC 295 fights, the first step is to ensure you have an ESPN+ subscription. If you aren't subscribed yet, signing up is straightforward, with options for monthly or annual plans, or the Disney Bundle for additional content.
"Before you can dive into the octagon action, you'll need an active ESPN+ subscription."
Signing up for ESPN+ is your gateway to not just UFC 295, but a range of sports content.
Step 2: Purchase UFC 295 on ESPN+
Once subscribed to ESPN+, purchasing the UFC 295 Pay-Per-View (PPV) is the next step. The event is priced at $79.99, and can be purchased through the web or your preferred streaming device.
"The event is priced at $79.99, and you can buy it directly on the web or through your supported streaming device."
This PPV purchase is essential for accessing the live main events of UFC 295.
Step 3: Get Your Device Ready
Ensure you have a compatible device for streaming UFC 295. ESPN+ can be accessed on various devices, including TVs, mobile devices, and web browsers. Preparing your device in advance will provide a hassle-free viewing experience.
"Make sure you have a supported device ready to stream the event."
Setting up your device beforehand is key to enjoying UFC 295 without interruptions.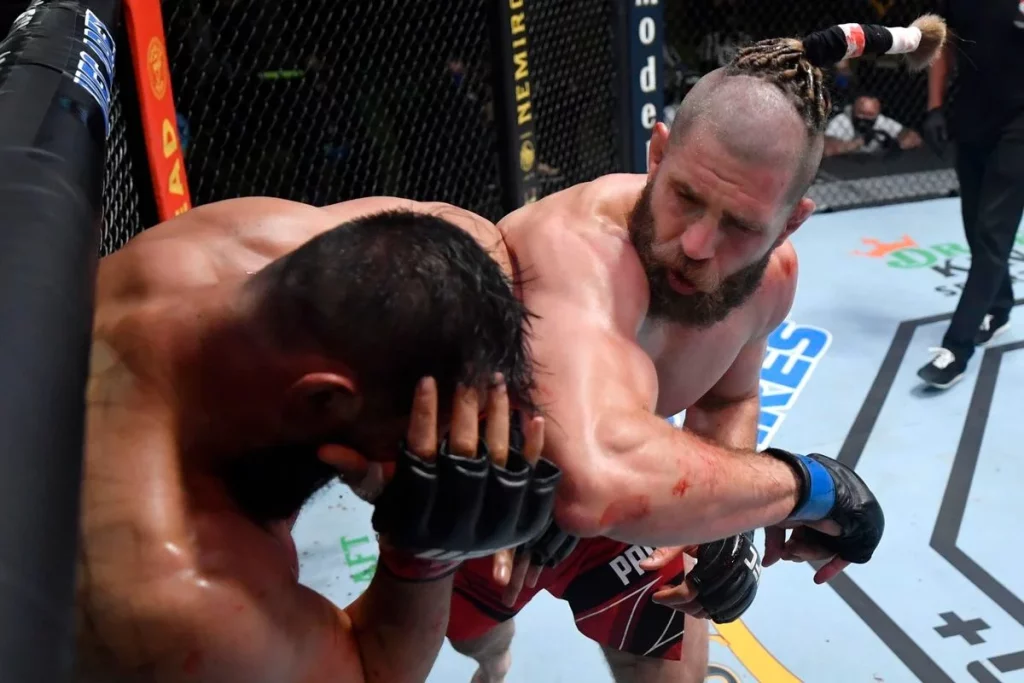 UFC 295: Full Event Schedule
Early Prelims: Begin at 6pm ET on ESPN+ and UFC Fight Pass.
Prelims: Continue at 8pm ET on ESPN News and ESPN+.
Main Card: The main event starts at 10pm ET, exclusively on ESPN+ PPV.
Step 4: Tune in for the Prelims
All ESPN+ subscribers have access to the prelim fights. These preliminary battles set the stage for the main event and are an integral part of the UFC experience.
"All ESPN+ subscribers can enjoy the prelims."
The prelims offer a glimpse into the upcoming talent and can often provide some of the most exciting fights of the night.
Step 5: Experience the Main Event
For those who have purchased the UFC 295 PPV, switching to the main event stream is crucial. This is where the championship fights take place, and the excitement reaches its peak.
"After the prelims, if you've purchased the UFC 295 PPV, you'll need to switch to the main event stream."
The main event is the highlight of UFC 295, featuring the most anticipated matches of the night.
"UFC 295: Witnessing History in the Making on ESPN+"
In summary, UFC 295 at Madison Square Garden is not just another fight night; it's a celebration of 30 years of UFC's legacy. By following these steps, you can seamlessly access and enjoy every moment of this landmark event on ESPN+. From the early prelims to the high-stakes main card, UFC 295 promises to be a historic night filled with thrilling fights and unforgettable moments. Tune in to ESPN+ to witness history unfold and be a part of UFC's storied journey.