Khabib Nurmagomedov's UFC Contract Unearthed Amid Ongoing Antitrust Lawsuit
The Eagle's Contract Flies Into Legal Turmoil
Khabib Nurmagomedov, the Dagestan-born MMA phenomenon with an unblemished record, finds himself caught up in the crossfire of an antitrust lawsuit aimed at the UFC. Even though "The Eagle" has long distanced himself from the MMA cage, it appears that the courtroom drama is far from over for him.
29-0 in MMA
13-0 in UFC

From Nashville to Fight Island, Khabib Nurmagomedov's unstoppable eight-year run through the UFC is officially at an end 🦅

The Eagle retires unmatched and undefeated.

We were lucky to be there for the journey 🙌pic.twitter.com/cKZGiUnS92

— UFC on TNT Sports (@ufcontnt) March 19, 2021
An Illustrious Career Cut Short
Khabib Nurmagomedov's retirement in October 2020 shook the sports world. Leaving behind an impressive 29-0 MMA and 13-0 UFC record, he stepped back due to the loss of his father and longtime coach, Abdulmanap Nurmagomedov.
"The Eagle's retirement was primarily due to his father and longtime coach, Abdulmanap Nurmagomedov, passing away in July 2020."
Although Khabib maintains that he has no intention of returning to the UFC, he remains involved in the sport, training with teammates like reigning UFC lightweight champion Islam Makhachev.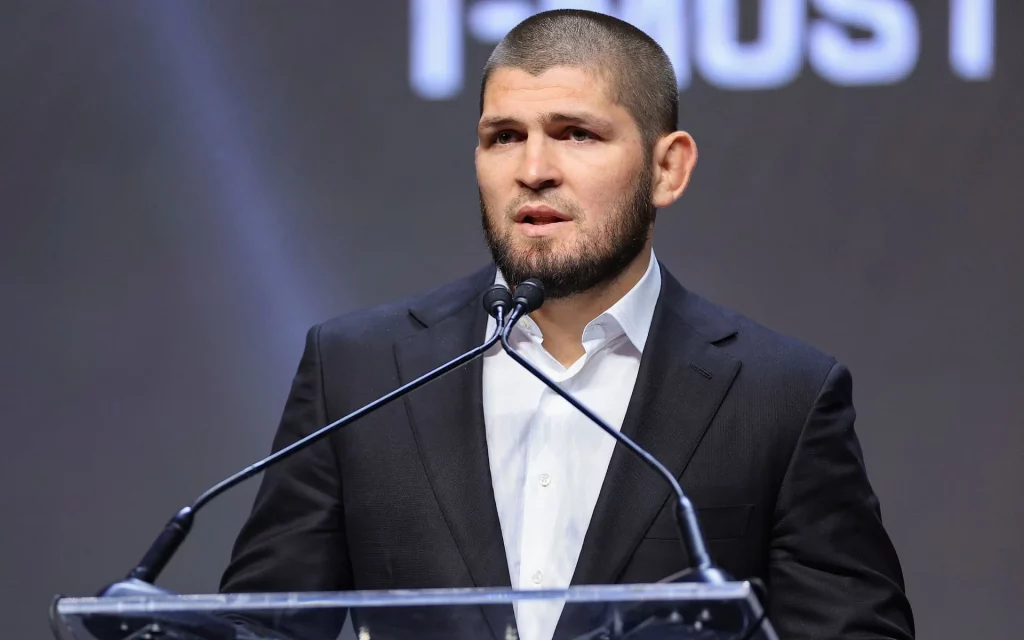 Khabib's Unintended Spotlight in Legal Affairs
Interestingly, Khabib Nurmagomedov is back in the news, not for a sensational return, but for his unwitting involvement in an antitrust lawsuit. The litigation initiated back in 2014 by former UFC middleweight Cung Le, accuses the UFC of practices that restrict competitive opportunities for fighters.
"Cung Le subsequently filed an antitrust lawsuit against the UFC in 2014, with several other UFC fighters like Jon Fitch and Nate Quarry joining in. They've accused the UFC of anticompetitive practices that hinder fighters' careers."
The UFC recently renewed its motion for summary judgment, revealing one of the exhibits in the case to be Khabib Nurmagomedov's UFC contract.
one of Khabib's contract just got posted for the UFC antitrust lawsuit 👀 https://t.co/nJXErAzx2B

— Spinnin Backfist (@SpinninBackfist) October 31, 2023
Details of the Contract Revealed
Details of Khabib's contract have been disclosed publicly amid the ongoing legal tussle. According to the Twitter account "@SpinninBackfist," Nurmagomedov's contract revealed that he received a total pay of $160,000 for his 2017 win against Edson Barboza. The amount included a win bonus of $80,000.
"One of the tweets indicated that 'The Eagle' received a pay of $160,000, including a $80,000 win bonus. This was for beating Edson Barboza, who earned $75,000 in their fight in 2017."
Khabib then must have re-negotiated for a higher contract before Edson.

confirmed pay for the Barboza fight ⬇️ pic.twitter.com/wNGmvMwSsR

— Spinnin Backfist (@SpinninBackfist) October 31, 2023
This disclosure sheds light on Khabib's income before he secured the bigger paychecks, including a $2 million payday for his much-hyped clash against Conor McGregor in 2018.
"'The Eagle' later bagged bigger paydays, including a $2 million paycheck against Conor McGregor in 2018."
this was signed in Dec 2013, so his second deal with UFC.

this deal ran from RDA – Barboza fights.

he got 21/21 , 24/24 , 27/27 , 30/30 during that four fight stretch.

two fights later he fought Conor, for a disclosed $2 million base pay.

— Spinnin Backfist (@SpinninBackfist) October 31, 2023
The Contract's Role in the Lawsuit
Nurmagomedov's contract is likely to play a significant part in the lawsuit, as it outlines the financial commitments between fighters and the UFC. The legal drama continues to unfold, and it's evident that Khabib, though retired, cannot yet escape the harsh lights of public scrutiny.
Whether the lawsuit will impact Khabib's legacy or simply serve as a footnote in his illustrious career, one thing's for sure—the Eagle's wings are still very much a part of the complex UFC ecosystem.